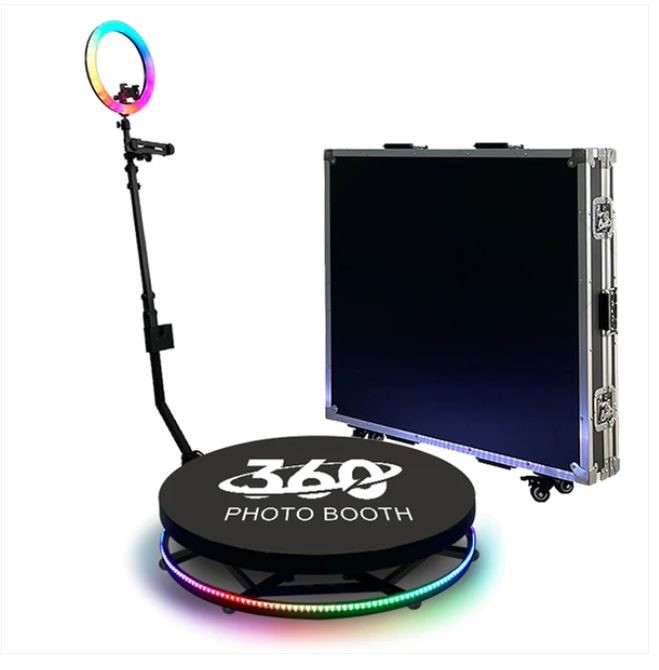 Our 360 Photo Booth is the latest in memory-making technology!
Guests stand on an elevated platform while a slow-motion arm captures a video from all angles as it rotates around them. All videos from the 360 Photo Booth are shareable on social media.
Brew City Events recommends at least a 10ft by 10ft space to set up the 360 Photo Booth.